Technical Education and Skills Development Authority (TESDA) XI launched Project PAGLAUM yesterday, June 29, 2022 at the Regional Training Center – Korea-Philippines Vocational Training Center (RTC-KPVTC) Davao. This is a capstone project initiated by Ms. Kristi Donna N. Paredes.
With its theme, "Providing Access to Gainful Livelihood and Alternatives for the Underserved and Marginalized", this eleven-day event aims to help and give livelihood options to the homeless street dwellers in Davao City.
Project PAGLAUM conducts livelihood skills training to the homeless participants such as producing organic vegetables which was delivered by Trainer Mary Grace A. Pelayo, welding by Trainer Haidee S. Sumagaysay, candle making, herbal oils and ointment making by Trainer Maria Adiosa Embat with partner government agencies and offices, namely: Department of Labor and Employment (DOLE) XI, Department of Social Welfare and Development (DSWD) XI, City Social Welfare and Development Office (CSWDO) Davao, Public Employment Service Office (PESO) Davao.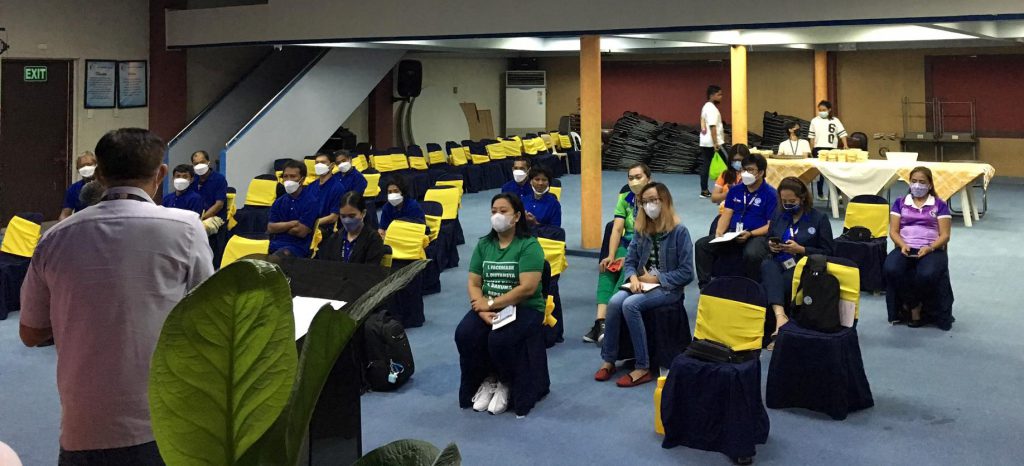 Significant Outcome/Result of the Event
This endeavor aims to add the underserved and marginalized people to the priority clients of TESDA XI and provide access to gainful livelihood and alternatives to the select homeless individuals in Davao City.