Know how the Center came to be, the people to serve you and our partners in improving and augmenting our capabilities in serving you the best that we can.
By virtue of R.A 5462, and later repealed by the Labor Code of the Philippines Book II (NATIONAL MANPOWER and YOUTH COUNCIL), the Regional Manpower Training Center was established in 1975.
By virtue of R.A 7796 , known as the "Technical Educational and Skills Development Act of 1994" or the "TESDA Act of 1994, the Center evolved to TESDA Regional Training Center, Davao.
When the Republic of Korea and the Republic of the Philippines agreed to establish a Tech-Voc Center in Davao to be funded by the Korean government, on June 3, 2003 it paved the way to establish the Regional Training Center – Korea Philippines Vocational Training Center, Davao also known as RTC-KPVTC or KorPhil Davao through KOICA. RTC-KorPhil Davao was inaugurated by former President Gloria M. Arroyo on March 8, 2005 together with the Korean Ambassador to the Philippines, H.E. Yu, Myung Hwan and Mr. Lee, Hyun Ju, Executive Director, KOICA General Affairs.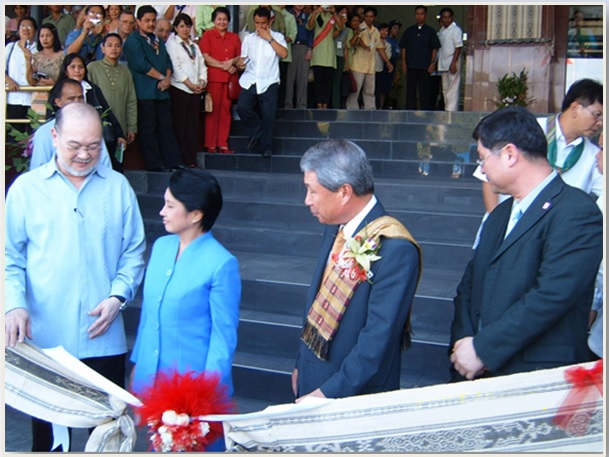 Here are the top officials of the Center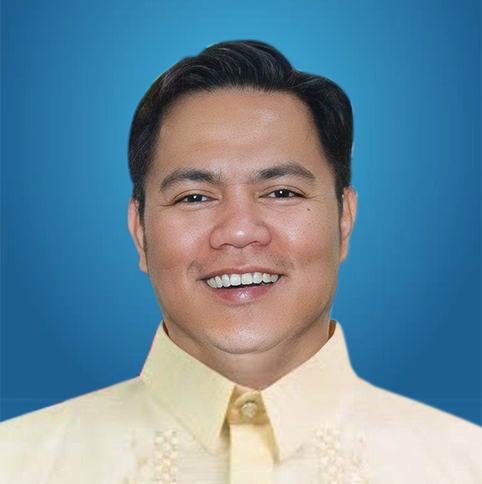 Ashary A. Banto
Regional Director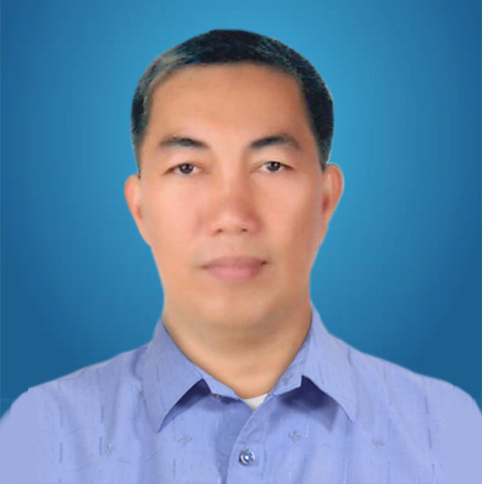 Engr. Constantino B. Panes, Jr. Ed. D.
Center Administrator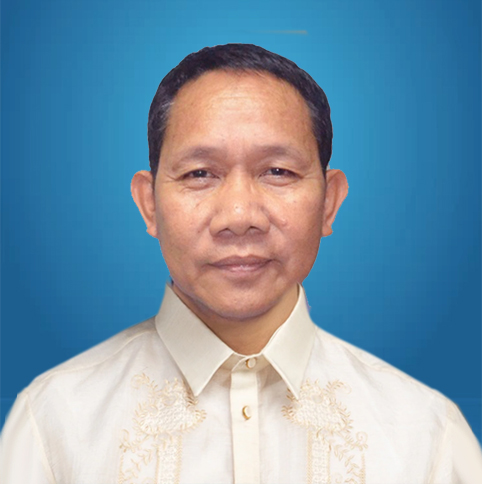 Gil D. Gonzales
Supervising TESD Specialist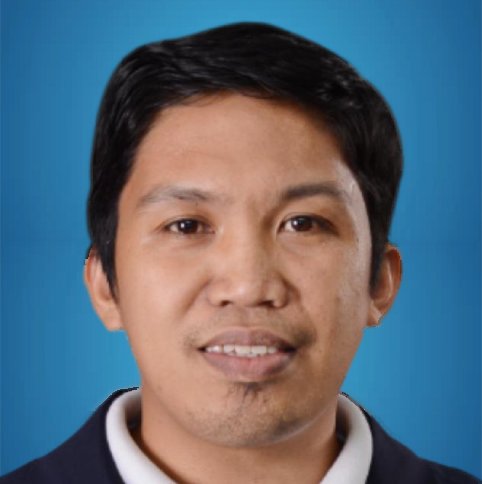 Aenon Prince B. Alporte, CPA
Admin and Finance Dept. Head / HR Focal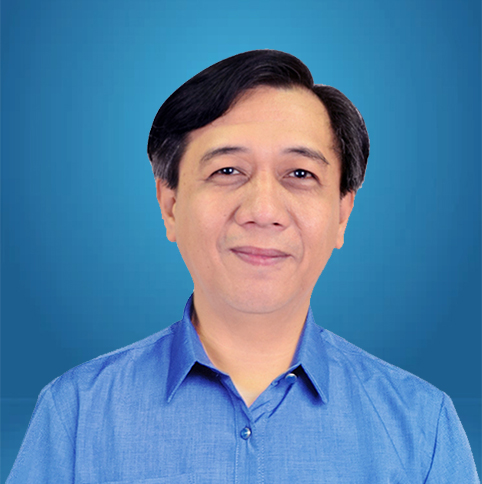 Mario M. dela Cerna, MTE
Training Department Head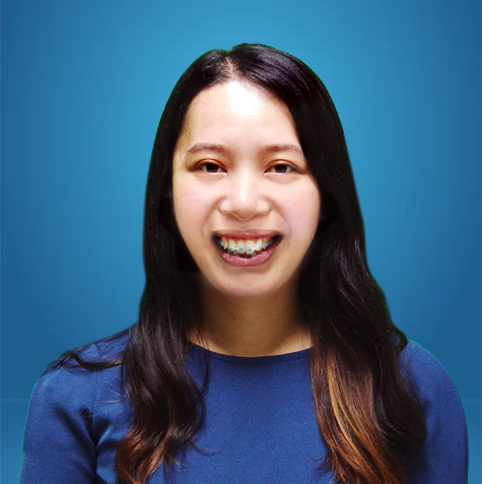 Irish S. Robledo, LPT
Center Registrar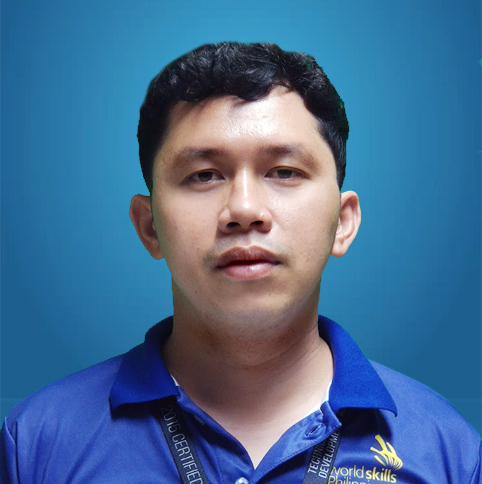 Jestony Mark Aprong
Scholarship Focal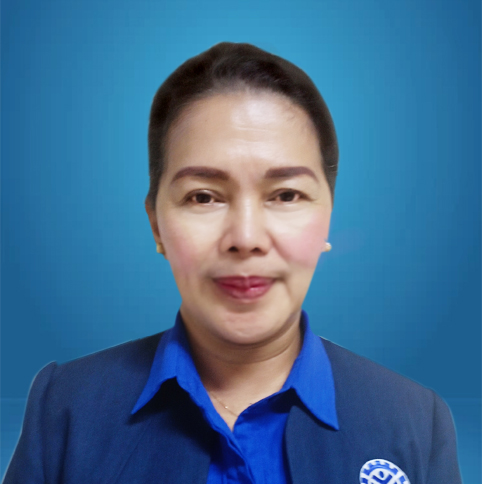 Perla Ojeda
Competency Assessment and Certification Focal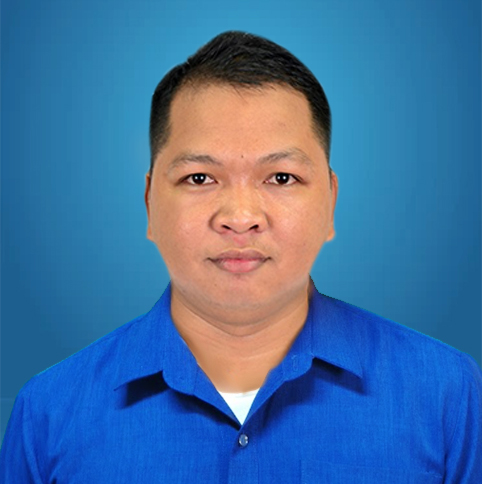 Jonathan V. Lopez
Supply Officer / Procurement Office Focal
Marilou F. Coloma, MVE
Diploma in Hotel & Restaurant (DHRT) Dept. Head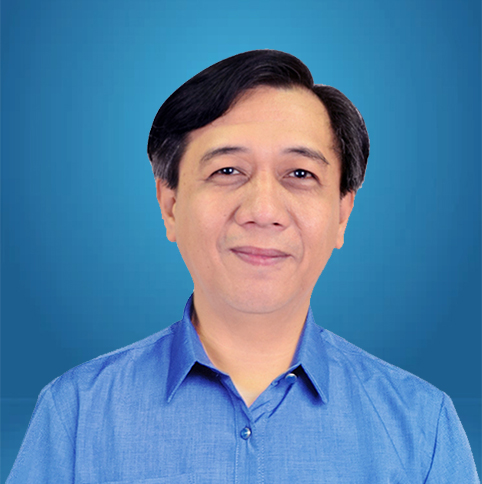 Mario M. dela Cerna, MTE
Diploma in Information Tech. (DIT) Dept. Head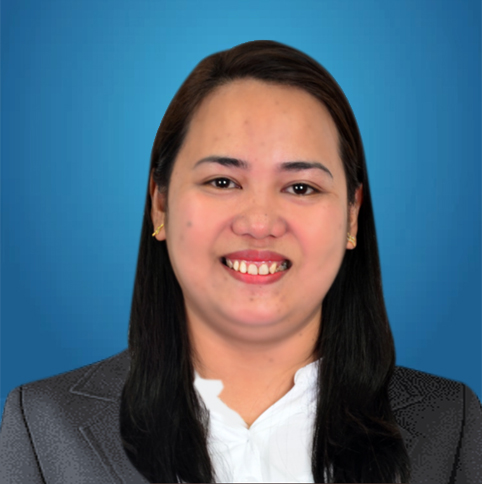 Maribel B. Tero, ME
Diploma in Civil Engineering Technology (DCET) Dept. Head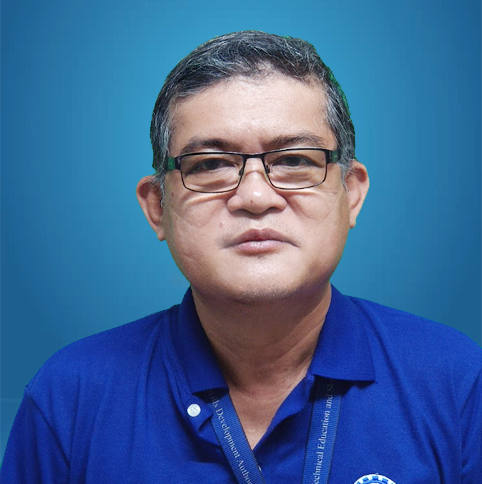 Engr. Joel Atablanco
Agricultural and Biosystems Engineering Technology (DABET) Dept. Head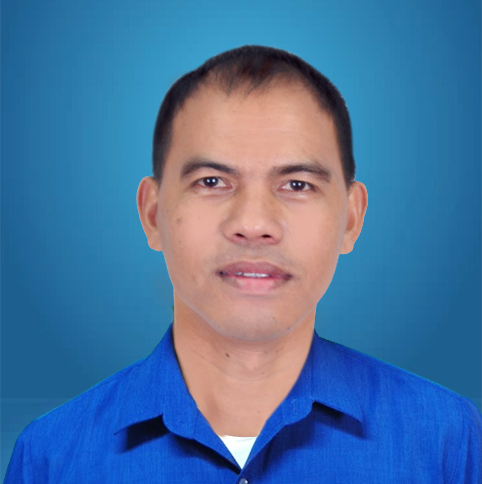 Armando Bolivar
Diploma in Automotive Tech. (DAT) Dept. Head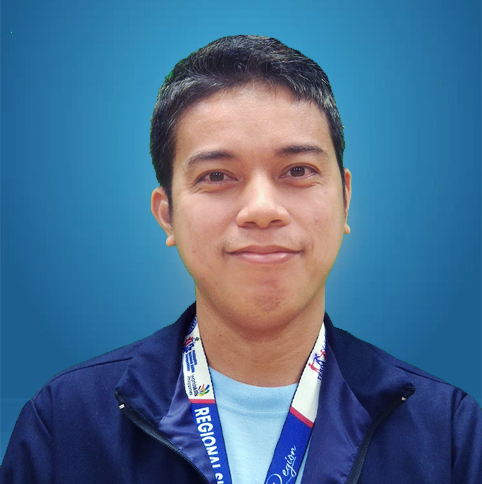 Rhian Dhae B. Sarsaba
Diploma in Industrial Automation and Mechatronics Tech. (DIAMT) Dept. Head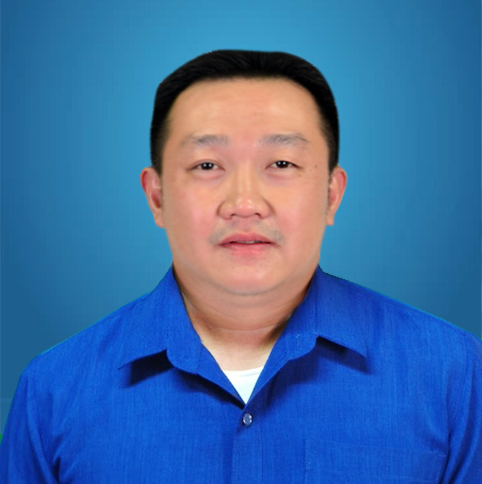 Engr. Robert Arnaez
Diploma in Mechanical Engineering Tech. (DMET ) Dept. Head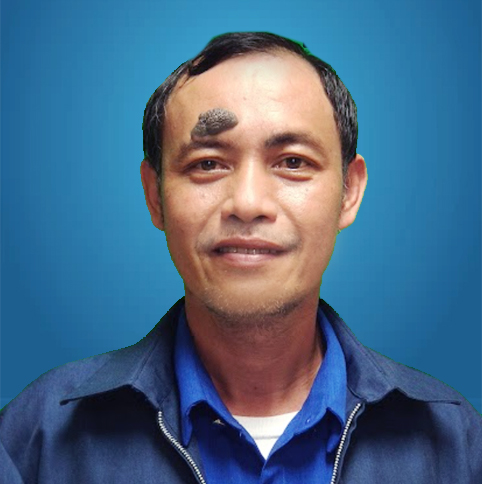 Joseph Junio
DMET - Welding Technology Section Head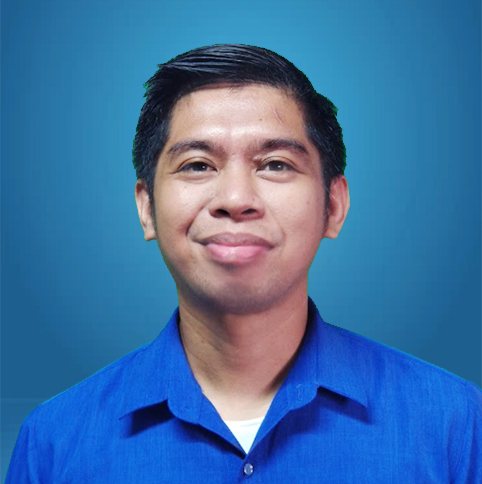 Eugene Valdez
Diploma in Heating, Ventilating, Air-Conditioning / Refrigeration Tech. (DHVACT) Dept. Head
Faculty members are categorized into two (2); Diploma program teachers, (Major or General Education subjects/ Basic & Common Competencies) and TESDA Qualification trainers (Core Competencies)
DIPLOMA PROGRAM TEACHERS
REY C. SANCHEZ – DIT (Programming & Web Development Subjects)
THERESA F. ROZALDO – Food Processing & DHRT Subjects
SHIELA MAE T. AGONIA – G.E. / Tool Subjects
JERIC F. BILITA – DABET Major Subjects
MARY GRACE A. PELAYO –

G.E. / Tool Subjects
AILYN B. RODRIGUEZ –

G.E. / Tool Subjects
GLADIES MAE B. GEPALA – DHVACT Major Subjects
EDISON C. TASIC –

DAT Subjects
LOUGINO A. MIGUEL – DAT Subjects
EMEE A. JUNIO – G.E. / Tool Subjects & DHRT Subjects
JASSMINE N. OMALZA – DHRT Subjects
ALANAH TAMARAH N. MILLAN – G.E. / Tool Subjects
NELSON Z. EMBAT –

G.E. / Tool Subjects / Industry Coordinator
JOIE VINCENT R. DAGOHOY – G.E. / Tool Subjects & DAT Subject
JANICE S. NADERA – DCET Major Subjects
ANGELLI C. EMBORGO –

G.E. / Tool Subjects / Center Nurse / Contact Tracing
KIMBERLY R. ALMARIO – DIAMT Subjects
SHENA MAY C. APOG – G.E. / Tool Subjects
MANUEL CEASAR R. BELTRAN JR. – P.E. & G.E. / Tool Subjects
DANIEL M. DAYUPAY –

DMET Subjects
JAY MARK B. NUEVO – P.E. & G.E. / Tool Subjects
LOURY ANN B. ORBESO –

G.E. / Tool Subjects
IANNA MARIE D. PIOQUINTO –

DABET Subjects
DINA T. CATANTAN –

G.E. / Tool Subjects
JAYSON P. LOLO –

DCET Subjects
VINCENT T. VASQUEZ –

DCET Subjects
JO-JO A. DATULAYTA – Dressmaking & Tool Subjects
QUALIFICATION TRAINERS:
RAYE ADRIAN S. DAYOT – 3D Animation NC III & Computer Systems Services NC II
CLARK VON C. CAPUL

– 

Driving NC III (Passenger Bus/Straight Truck), Heavy Equipment Operation (Forklift) NC II, Driving NC II
JEROME G. GELBOLINGO

– 

Automotive Servicing NC I, Automotive Servicing NC II
JOEL S. MAGALLANES JR

– 

Carpentry NCII
ROSEMARY D. MANINGO

– 

Bread and Pastry Production NC II
ALEXANDER O. DAGOHOY

– 

Carpentry NC II & Construction Painting NC II
DWIGHT S. SILAGAN

– 

PV Systems Installation NCII, Electrical Installation and Maintenance NCII
JUVILYN T. MAHILUM

– 

Bread and Pastry Production NC II, Commercial Cooking NC III
RYAN B. JANDUG

– 

Cookery NC II
LOU V. COBACHA
MIKKO D. ROSELL – Barista NC II, Bartending NC II, Bread and Pastry Production NC II, Events Management Services NC III, Food and Beverages Services NC II, Food and Beverages Services NC III
MILLICENT T. CONCEPCION – Domestic Work NC II, Front Office Services NCII
ALIXES C. ERISPE – Electrical Installation and Maintenance NC II, PV Systems Installation NC II
MARVIN I. SANTOSIDAD – Carpentry NC II, Masonry NC II
DIANE CLAIRE V. FAYTONE – Procurement Office
MICHELLE B. VERBAL – Procurement Office
JAY NEIL B. ALCE – Procurement Office 
FIL B. SAMBINIGAN – COA Office
JONATHAN A. PASION – COA Office
CHRISTIAN MICHAEL T. PALISBO – COA Office
JOHANNA RHEASLE P. FERNANDEZ Admin. & Finance Office (Accounting Assistant)
ALEJANDRO P. DOMINGO III – Admin. & Finance Office (Accounting Staff)
JHASMIN C. GARAZA – Admin. & Finance Office
MARY GRACE P. SIJUELA – Admin. & Finance Office
RUDYMIE S. NIDAY – Registrar Office
IRISH S. ROBLEDO – Registrar Office
JESSICA A. SAPLAD – Training Dept. Office
MARIE FE J. GABRIENTO – Competency Assessment and Certification Office
ELEAZAR T. DELOY – Driver
ALMAR B. GERALLA – Driver
RENANTE A. ESCLAMADO – Driver
MELISSA U. CABALLERO – Driver
JESSIELO C. GUBALANI – Maintenance Section (Admin Building)
ALFIE M. QUIMAY – Maintenance Section (Dormitory)

LOU V. COBACHA 

– Maintenance Section (Motor Pool)
LANEMIE C. PASAOL – Maintenance Section
RICH MON V. FULGUERINAS – Maintenance Section
ELDIE B. TANDANGAN – Maintenance Section
JOSEPH A. CABANSAG – Incubation Center (Baker)
JOEMAR M. CANETE – Incubation Center (Canteen
Our Industry & Institution Partners