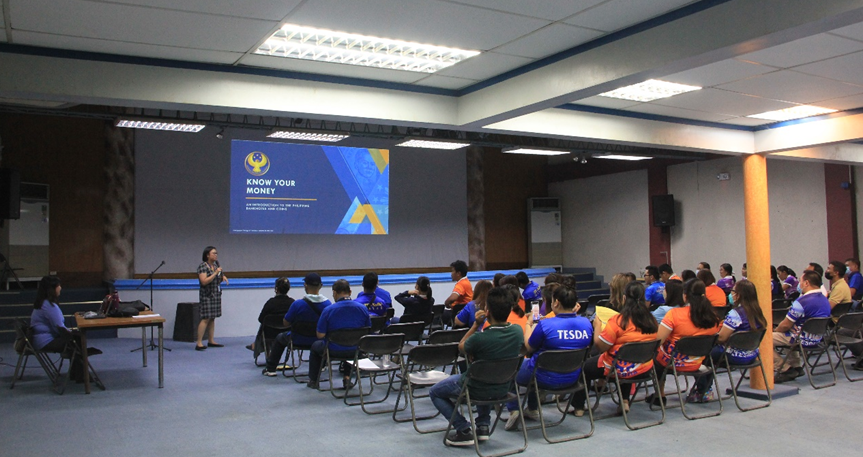 On January 19, 2023, Bangko Sentral ng Pilipinas (BSP) – Economic and Financial Learning Center (EFLC) employees conducted a briefing on "Know Your Money: An Introduction to Philippine Banknotes and Coins" for the Regional Training Center – Korea-Philippines Vocational Training Center (RTC-KPVTC) Davao personnel at the Mini Theater Hall, which seeks to educate personnel on the security features of the New Generation Currency (NGC) banknotes and coins, as well as relevant laws, policies, and programs on Philippine currency.
Ms. Edelyn T. Kudemus, a representative from the BSP, discussed the security features of the NGC banknotes and coins, which included the use of advanced printing techniques and special inks that make them difficult to counterfeit. RTC-KPVTC Davao's personnel in attendance were particularly interested in learning how to detect genuine money from counterfeit money.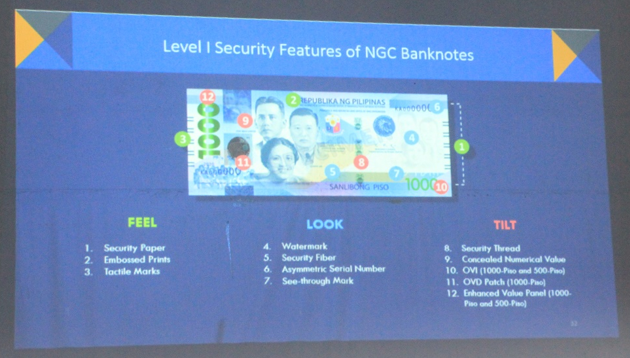 Ms. Dorothy Joy A. Diaz, also from the BSP, discussed relevant laws, policies, and programs on Philippine currency, including the process for redeeming mutilated banknotes and coins. She also shared information about the new 1000-peso polymer, which she said is "smarter, stronger, cost-effective in the long run, and difficult to be counterfeited."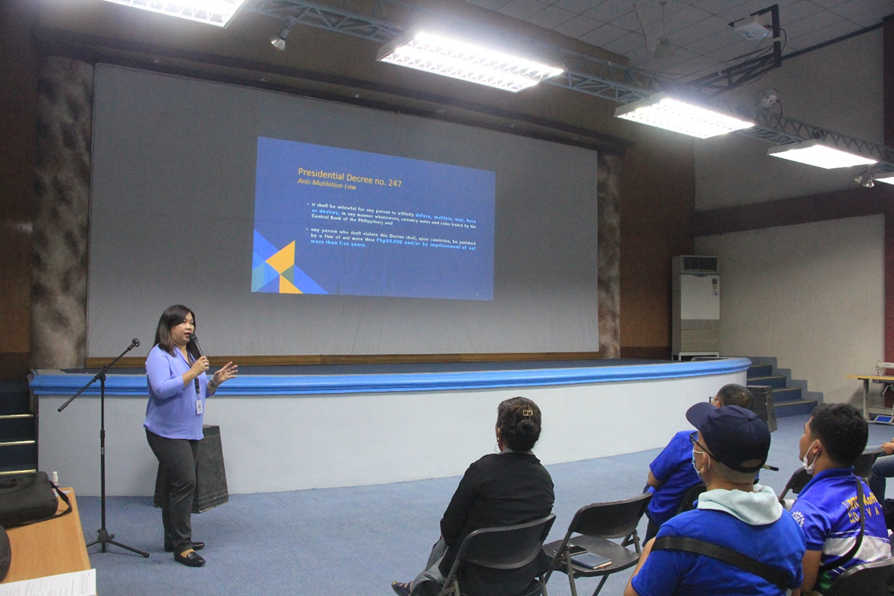 The information shared during the briefing was well-received by RTC-KPVTC personnel, who were eager to learn and actively participated in asking and answering questions from the speakers. Overall, the briefing provided valuable knowledge on the security features and policies surrounding Philippine banknotes and coins.